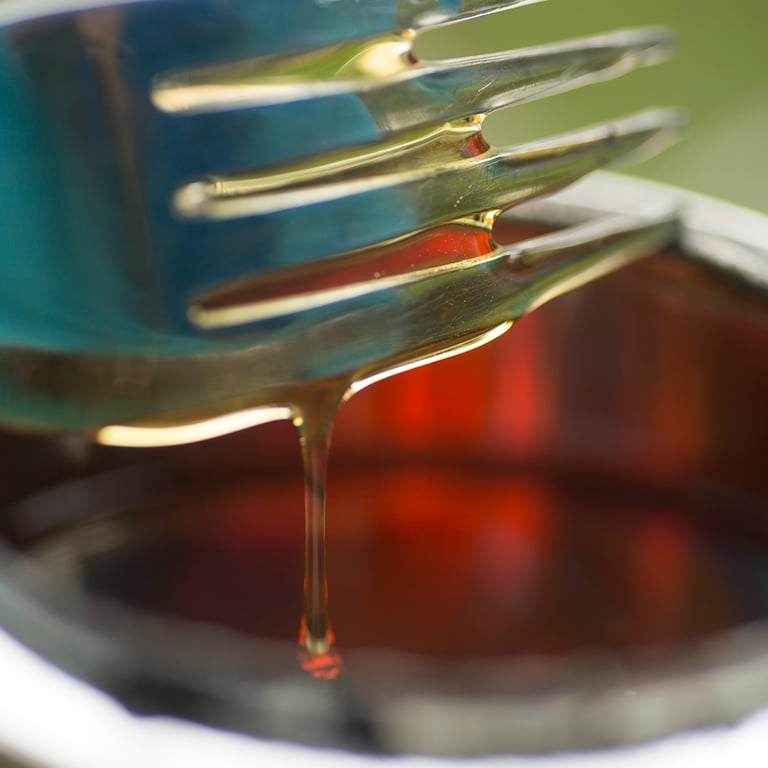 It's crazy to think something as civilised as a fork wasn't commonly used around these parts of Europe until the 18th century. I'm using it in my 21st century syrup packaged in the same tin it began it's journey through generations in 1881. My Nanny always had a tin in her cupboard and used it in pancake batter and on top of the finished pancake with butter. To think something as simple as a fork in a tin of syrup is a modern invention really puts our daily lives into perspective. A world away from social media, planes, cars, trucks and buses. Holiday homes, travelling visas, studying abroad. Health care funding, mental breakdowns, overdoses, plastic surgery, permanent make-up. Runways, red carpets, tabloids, viral videos, influencer, cancel culture.
I took this photo on my first camping trip of 2020, staying in my own socially distant tent, made a big batch of porridge on a gas stove and marvelled at the luxury of golden syrup while waking up to a morning without phone signal or wifi.
Like, share and follow so I can keep doing what I love.
Appreciate ya
(1 print currently available in 19x13cm)